Environment, Health & Safety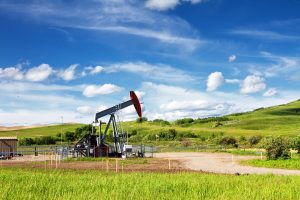 Crimson Resource Management believes the health, environment and well-being of all stakeholders is fundamental to delivering long-term, sustainable operational and financial performance of our Company.
Environment
California is our home. At all levels in the Company, Crimson continuously takes measures to prevent and minimize the environmental impact of its operations on California. The Company constantly seeks new and innovative ways to reduce pollutant and greenhouse gas emissions, reduce its carbon footprint and properly manage waste across the value chain.
Health & Safety
Crimson's employees, partners and contractors have a strong commitment to long-term health and safety standards. The Company has established a culture of safety that will focus on preventing accidents or incidents onsite, and provide ongoing training to its employees. Crimson designs and maintains its facilities throughout the State, keeping its neighbors, communities and the environment in mind.
Community
The Company is passionate about supporting the integration of business with community and will work to strengthen and enrich the lives of those who live within its operating areas. Crimson invests more than just capital in the communities where it works. The Company invests and will continue to invest its time, efforts and charitable funds to enhance the lives of individuals in California communities.
Community Involvement
Partnered with Henrietta Weill Memorial Child Guidance Clinic, Holiday Families Program – December 2022
The U.S. Marines Toys for Tots Drive – December 2022
Central California Blast Softball Sponsor – October 2022
CIPA 2022 Fall Classic Golf Tournament – Hospitality Sponsor – October 2022
Nick Sivesind 1st Annual Golf Classic – September 2022
Bristol Hospice Foundation "Golf in the Sun & Under the Stars" The Nicklaus Sponsorship – September 2022
Ready-Set-Back to School Supply Drive – August 2022
Volunteer Center of Kern County & KGET TV17 – Keep Kern County Cool Fan Drive – June, 2022
Bakersfield Northwest Baseball Double Sponsor – March 2022
Taft Oil-Technology Academy Career Day – March 2022
The U.S. Marines Toys for Tots Drive – December 2021
CIPA Annual Fall Classic Golf Tournament Hospitality Sponsor – November 2021
Bakersfield Homeless Shelter – Back to School Drive – August 2021
20th Annual "Keep Kern County Cool" Fan Drive – June 16, 2021
The U.S. Marines Toys for Tots – December 16, 2020
CIPA Annual Fall Classic Golf Tournament Hole Sponsor – November 2020
CIPA Annual Fall Classic Golf Tournament Hole Sponsor – November 2019
Bakersfield: "Back to School" Supply Drive – August 2019
CIPA Annual Fall Classic Golf Tournament – November 2018
Bakersfield: Ready-Set Back 2 School – August 2018
Taft: "Back to School" Connection, Taft First Assembly of God – 2018
Golden Empire Gleaners Food Drive – February 2018
The US Marines Toys for Tots Drive – November to December 2016
KGET Food Drive – November to December 2016
Bakersfield Homeless Center Halloween Donation – October 2016

CRP/First Aid Certification for Crimson and Diamond employees – 2016

American Legion Food Basket Program – 2015
32nd Annual Bakersfield Toys Run and Food Drive – December 13, 2015
The US Marines Toys for Tots Drive – November to December 2015
KGET Food Drive – November 2015
Bakersfield Camelot Park Easter Egg Hunt – April 2015
Kern County Honor Flight for Vets – Event Support
31st Annual Bakersfield Toy Run and Food Drive – December 14, 2014
The U.S. Marines Toys for Tots – through December 5, 2014
KGET Food Drive – November 14, 2014
Bakersfield Safe Halloween at Camelot Park – October 24, 2014